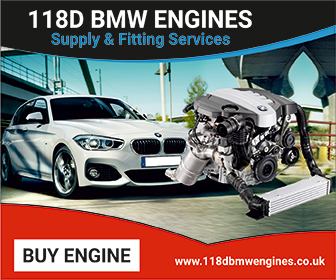 What happen if your BMW 118d stops working and the reason becomes the engine? It is the most frustrated part that you have ever faced. Are you looking for a top rated engine that not only fits to your vehicle but also suits to your pocket? Although you have wasted your time, but now it's the time to be happy because you have come to the right place.
Instantly Contact with Reliable BMW 118D Engine Suppliers & Fitters
BMW 118d is a powerful vehicle produces by the BMW. That's why it comes up with the only 2.0-Litre diesel engine in its category. The 118d is further divided in two trims, the 118d and the 118d xDrive. Regarding the body types, it can be sorted in three options like the hatchback, convertible and the coupe. This diesel engine fits in all these categories and trims and emits high ended output.
Finding the best quality bmw 118d engine is the toughest part when you are in a phase of engine search. And when you also need it in the best and competitive rates, it doubles the trouble. But now, it is as simple as 123. Simply contact with our reconditioned BMW 118d engine suppliers and get what you want. Here you not only get the supply of engines but You also have the option of fitting service too. Our efficient and competent recon 118d engine suppliers and fitters are expert and offer quick and safe engine replacement process.
Choose Your Desired BMW 118D Engine Code
Different engine trims and engine codes are used in BMW 118D model. They are B47 D20 A, M47 D20, N47 D20 A and N47 D20 C. All these BMW engine codes are used for the 2.0-Litre diesel engine. Simply select the engine code that suits to your BMW 118d vehicle.
Replacement of All Damage Parts During BMW 118D Engine Reconditioning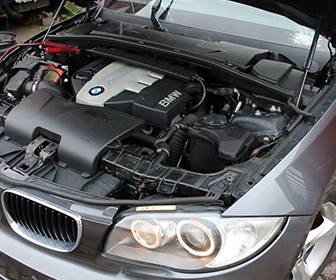 Why to go for a new engine when you have option to get the same quality in less? We have large network of reconditioned engine suppliers. They usually offer incomparable prices for BMW 118d engines. To ensure their authenticity, our recon engine suppliers always guarantee that all the engine parts like re-ground crankshaft, camshaft, valve lifters, timing chains, rocker-arms, push-rods, water pump, oil pump, pistons and rings, connecting rods, all are replaced under best conditions. The faulty parts are also replaced with the new ones depending upon the requirement. Our bmw 118d engine suppliers always ensure the best engine performance, economy and reliability.
BMW 118d Engine Supply and Fit Service
We feel proud that our BMW engine suppliers contain fully equipped mechanic shop. Reconditioned BMW 118d engine supply and fitting is available at affordable prices. They inspect your faulty engine, replace and fit it with a best working reconditioned BMW 118d diesel engine. The engine maintenance, repair, fitting and service is done under the special supervision of the most trained, qualified and experienced engine technicians to ensure the quality of engine.
Buy BMW 118d Engine With Standard Warranty
To win the customer's trust is the main priority on which we focus more than anything. That's why our BMW 118d used Engine and BMW 118d recon engine suppliers offer free standard warranty over every single delivered engine. The warranty period stays within 6 to 24 months.